It is the largest healthcare exhibitions in the MENA region, gathers more than 53,000 healthcare professionals and 3,000 exhibitors from over 70 countries. It is the first show 2023 for innovative medical technology globally and lots of leading medical experts come together.
Prunus was excited to take part in the exhibition and brought its Latest product and solutions of mechanical ventilation, preoperative solutions, and ICU consumables acquired from the well-known company, Biosensors.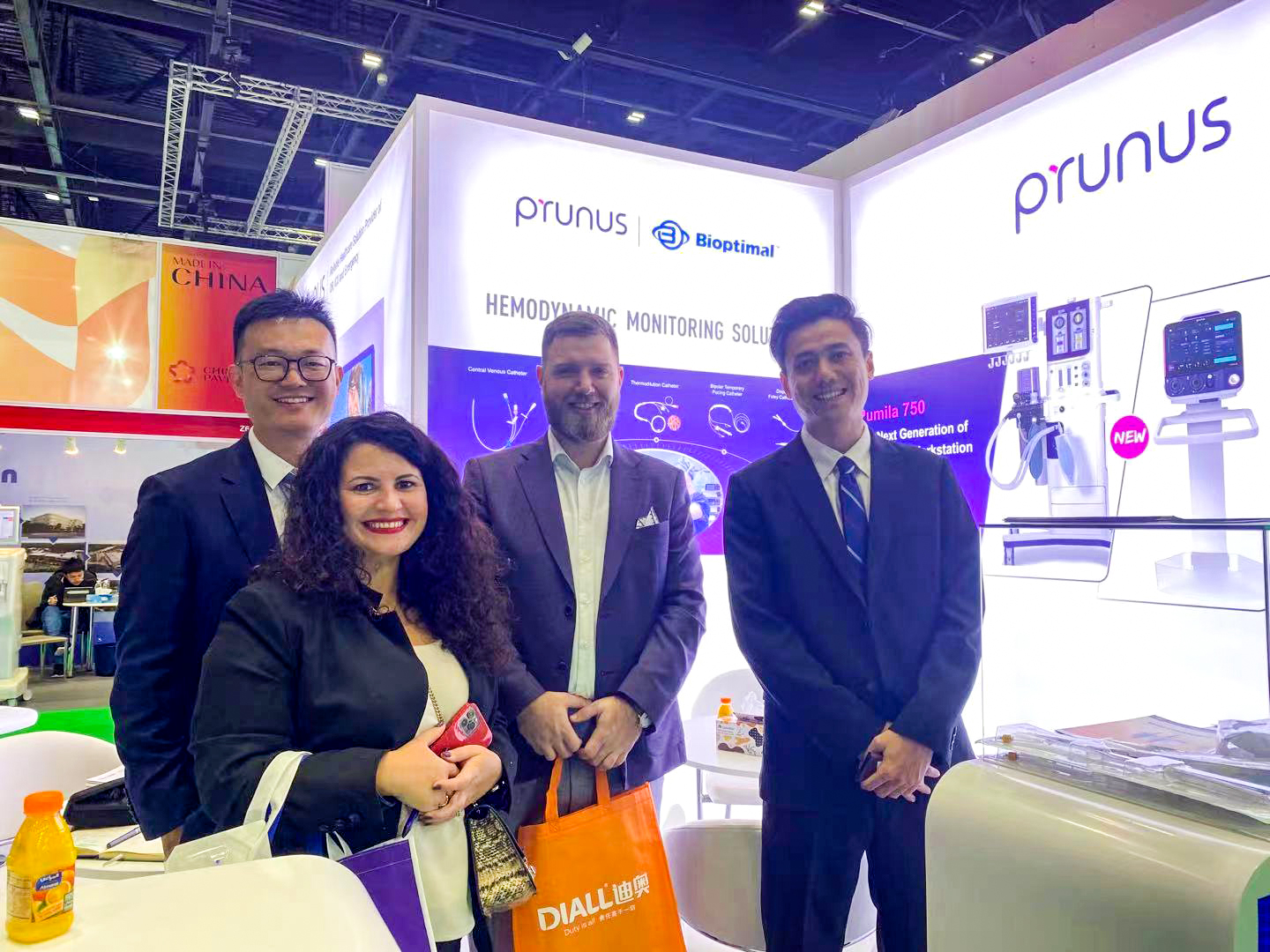 Especially for the innovative new products of Padus 5, Multi-functional Turbine Ventilator. 360° visual and Conspicuous alarm indicator.Quickly detachable breathing valveSupports up to 134℃ autoclave to eliminate the risk of infection.8.5kg lightweight, suit for various emergency scenarios in the hospital. Attract many visitors.
We thanks to the participants who came to visit Prunus booth, exchange, experience and interact.
In the future, Prunus will continue to keep the technology innovative and optimize existing products, and dedicated to critical care field by creating advanced technology. Born of AI, the integration of life and technology .